On Wall Street, a company's quarter-to-quarter and year-to-year growth is arguably the most common measurements of its success. Revenues and earnings certainly do give a picture of performance, good or bad, but one often overlooked metric of success is the number of units shipped. We're proud with the fact that we recently shipped the 4-billionth unit of Synaptics' storied human-interface solutions.
To put this significant achievement... Read more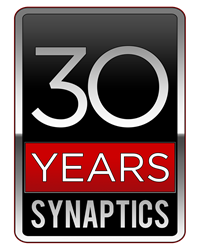 Thirty years ago, I graduated from University of Michigan with a BSEE. At the time, IBM was the leading PC company, the internet didn't really exist and early portable phones were still about five years away. At about the same time, a tiny company was founded in San Jose committed to constant innovation around the human interface.
Thirty years is a long time... Read more